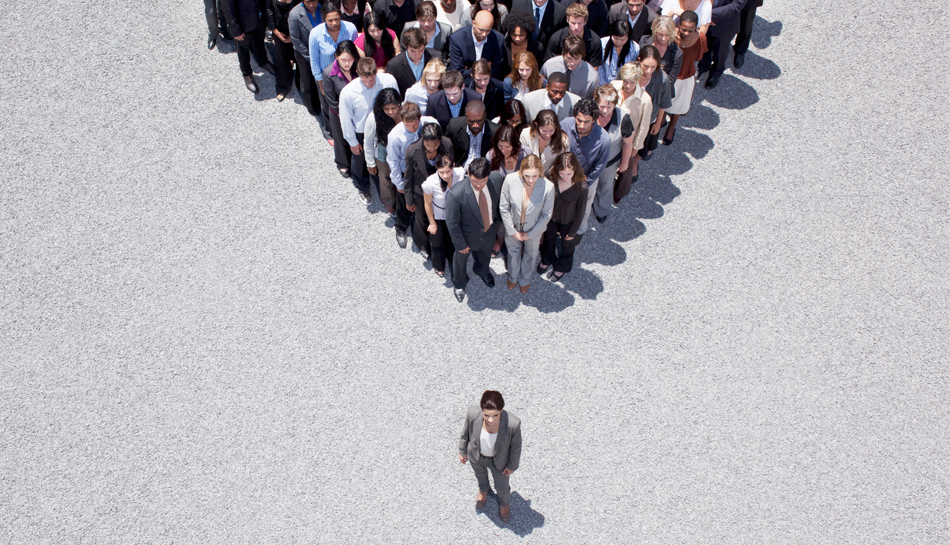 Diversity, equity, and inclusion (DEI) are essential for success in today's business landscape. Primary market research plays an important role in ensuring that organisations incorporate DEI practices in their decision-making processes, and by following best practices, from recruitment to analysis, organisations can ensure accurate representation and derive meaningful insights.
Check out our DEI Best Practice Timeline
Planning Phase - Why?
The planning phase sets the foundation for successful DEI research. Defining the project's five Ws (what, why, who, when, and where) sets the roadmap based on business needs, with accountability and impact in mind. All stakeholders should be aligned, and organisational environments should correspond to the research to encourage alignment on resources, staffing, leadership engagement, and visibility. The 5 Ws should be outlined to correspond with internal structures (business needs) and external participation (research participants).
Internal 5 Ws
External 5 Ws

What

is the business need?

What and why:

Clearly define the research objectives from a DEI perspective.

Why

is the brand addressing this need?

Who and where:

Determine if the study focuses on specific subsets or the entire population.

Who and where:

Identify stakeholders involved and determine their level of involvement.

When:

Consider the implications of timing on DEI, such as studying diseases during cultural events.

When:

Establish internal timelines and milestones.
Scoping Phase - Who?
Before starting any research projects, defining objectives, stakeholders, internal buy-in, and population parameters is essential. To ensure inclusivity and representation, organisations should implement a series of measures.
Conducting an internal audit of market research respondents helps organisations to assess the diversity of their participant pool and identify any discrepancies between the respondent population compared to the real-world population pertaining to the condition or disease being studied. Simultaneously, evaluating vendor capabilities in diverse recruitment methods and panels ensures the research process includes a wide range of perspectives.
Open conversations with vendors help to establish clear objectives for representation. This ensures alignment on the importance of diversity and inclusion in the research and enables organisations to address any potential gaps in their recruitment and sampling strategies.
Employing multiple methodologies such as online, phone, and in-person surveys allows for a more comprehensive data collection process, capturing insights from multiple sources, ensuring a broader representation of the target population and minimising the risk of unintentional exclusion.
When setting the project scope, organisations should include sub-population data cuts for deeper analysis. This helps identify trends and patterns that may be specific to certain demographic groups within the overall population. By delving into the data at a granular level, organisations can gain valuable insights that inform their decision-making processes.
To manage the length of screeners and ensure efficiency, organisations can leverage DEI market research screener questions. These questions should be designed with a clear rationale, helping participants understand the goals of inclusion and diversity.
When recruiting healthcare professionals (HCPs), capturing information that reflects their own intersectionality and their patient population's diversity is key. This allows for a deeper understanding of the unique challenges and perspectives of healthcare professionals and the communities they serve.
By implementing these practices, organisations can foster inclusivity in primary market research, resulting in more representative data and valuable insights for informed decision-making.
Methodology and Execution Phase - How?
In DEI-focused primary market research, the methodology and execution phase plays a pivotal role. Integrated and agile approaches ensure organisations can effectively reach the research population and ensure the accuracy and relevance of their results. A DEI-focused recruitment outreach allows for diverse and representative participation.
Using language that can be easily understood across different literacy levels and cultures helps to ensure inclusivity. This ensures that everyone can engage and participate effectively. Designing materials that are accessible for individuals with vision or hearing impairments is essential.
For qualitative projects, incorporating sign language interpreting services can facilitate effective communication between researchers and participants who use sign language. This inclusion allows for a more comprehensive understanding of insights and perspectives. When appropriate, providing participants with various moderator options allows them to choose the format in which they feel most comfortable sharing their insights.
In quantitative projects, it is important to consider the needs of visually impaired individuals who rely on screen readers. When designing surveys, it is advisable to keep the layout simple and ensure that all labelling is included. For instance, when using a 5-point scale, include all the labels for each point, rather than assuming that respondents know that 1 means "strongly disagree" and 5 means "strongly agree." Providing explicit labels helps visually impaired individuals navigate the survey accurately and provide meaningful responses.
Maintaining transparency and honesty throughout the research process is essential. Participants should be informed about the objectives of the study and the purpose of the research, fostering trust and promoting more open and candid responses. In focus groups, it is important to create an inclusive environment that allows quieter participants to have their voices heard, ensuring that all perspectives are considered.
For a more comprehensive checklist of these best practices, download our full 'Methodology and Execution' guide.
Analysis and Delivery Phase - What?
In the analysis and delivery phase of DEI-focused primary market research, organisations should strive to extract meaningful insights while promoting inclusivity. Data analysis uncovers biases, identifies patterns contributing to disparities, and reveals opportunities for support. Data analysis uncovers biases, identifies patterns contributing to disparities, and reveals opportunities for support.
Highlighting diverse populations in data analysis and using inclusive language and images in reports ensures representation. For ongoing studies, consider pooling multiple waves of data to perform data cuts with larger sub-samples. Quotas should represent the diversity of respondents, and inclusive language and images should be used in reports. Any gaps and small sample sizes of any groups should be disclosed/caveated. Open-end quotes and qualitative responses should represent directional sample sizes.
Impact - So What?
Identify appropriate metrics to measure the impact of the research and any decisions that came out of it. Establish clear measurement criteria to determine the tangible outcomes and the extent to which the research influenced decision-making.
Engaging with the population and stakeholders to assess how the research process was received and how it can be improved in the future is crucial. Measuring impact allows organisations to assess if the research project and its design had the intended impact. Impact assessment using the lived experience of patients / caregivers / HCPs / customers can allow for course corrections and improvements. Feedback from these key stakeholders allows organisations to identify areas for course correction and refinement, ensuring that future research endeavours are more impactful and resonate better with the target audience.
Assessment and Accountability - Then What?
Ensure that data analysis and data cuts highlight diverse populations. Shed light on unique perspectives and experiences of underrepresented groups to promote inclusivity and provide an accurate representation of the diverse demographics being studied.
In conclusion, mastering DEI best practices in primary market research from recruitment to analysis is crucial for businesses to thrive. It is important to define the five Ws of the project during the planning phase, define the objectives, stakeholders involved, and internal buy-in to support the project during the scoping phase and create integrated and agile approaches to reach the research population during the methodology and execution phase. Data analysis should focus on uncovering biases and identifying patterns that impact disparity, and appropriate metrics should be identified to measure the impact of the research and any decisions that came out of it. Engaging with the population and stakeholders to assess how the research process was received and how it can be improved in the future is crucial for successful DEI practices.
Interested in learning more about how M3 can help you with DEI in your primary market research?