The Power of Trusted Physician Platforms
M3 Global Research is part of M3 Inc. Founded in 2000, M3 is listed on the Tokyo Stock Exchange (joining the NIKKEI 225 in 2019), and is ranked in Forbes' 2020 Global 2000 list of the world's largest public companies. M3's legacy lies in the power of trusted physician platforms. Around the world, M3 organisations leverage these highly engaged digital communities to deliver medical education, job placement, and market research, to improve global patient outcomes. Beyond market research, we offer additional opportunities for engagement including physician recruitment and medical education, strengthening the responsiveness of our panel members.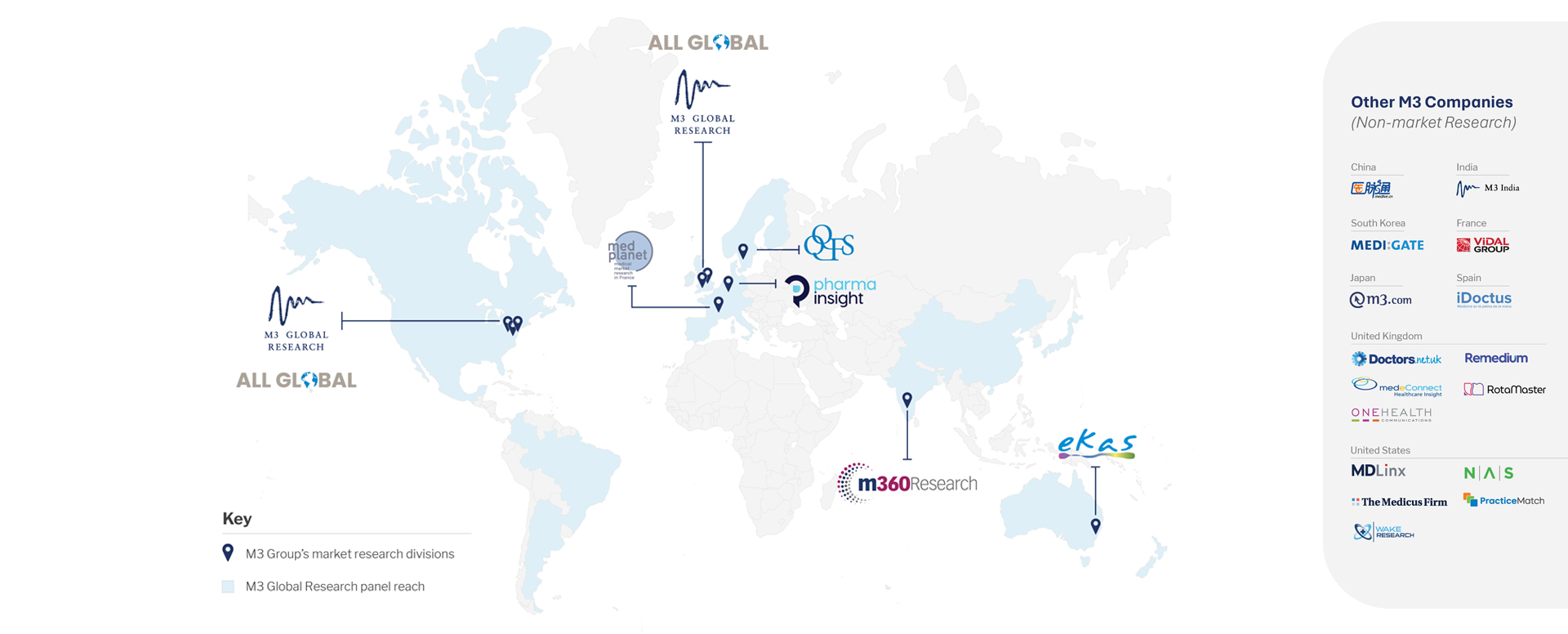 Certified Quality
As part of the M3 group we operate with the transparency required of a publicly-traded company. We are audited annually by PwC, and are proud to hold ISO 27001 certification, evidencing our commitment to stringent information security.
Financial Performance
2020 saw 74% growth (operating profit) across the M3 Group, with extremely strong financial performance despite the economic uncertainty driven by the pandemic. M3 Group companies have thrived in response to COVID-19, offering telemedicine platforms, clinical trial provision, healthcare market research, and physician education.
Local Offices
Subsidiaries and affiliates in major markets including USA, UK, Sweden, India, Australia, Japan, China, and South Korea.
Global
M3's combination of research capabilities, physical locations, and staff in The Americas, Europe, and APAC results in a truly global approach, elevated by local knowledge.
Local Knowledge
Time zones local teams include subject matter experts who customise their significant industry experience and insight to each project.