Qualitative Research at M3
M3 Global Research offers everything you need to deliver qualitative healthcare research, but with the flexibility of an independent consultant, recommending a bespoke combination of services to deliver your research objectives. We are experts in the full complement of in-person and remote qual methodologies, and are uniquely placed to support recruitment, facility and moderator administration, and choice of remote technologies, including our proprietary QualStage platform, designed and built by healthcare market research industry insiders.
The M3 Difference
Panel Magnitude
We recruit from the entire global M3 panel, meaning your projects benefit from representative opinions and minimal 'frequent flier' bias.
M3 Wallet
Fast incentive payment, offering multiple options that the respondent can manage themselves in their M3 Wallet.
Dedicated Project Team
Our expert team of industry specialists widen recruitment beyond the panel when required to ensure recruitment targets are achieved.
The Personal Touch
We combine innovation and technology with the personal touch to ensure that respondents are well prepared and comfortable with the research.
Scheduling Tool
Our proprietary scheduling tool means respondents can book a time convenient for them, quickly and easily, increasing their engagement. Each appointment is confirmed by phone and text message, limiting no-shows.
Screener Insights
As we programme screeners in-house, we are able to share insights and dynamic profiling intelligence, giving an instant health check on the screener, and ensuring any specific market challenges are highlighted early, with supporting data.
Technology and Expertise
We layer innovation and technology with industry knowledge, ensuring that automation delivers efficiency and speed of delivery. This is augmented with a consultative approach from industry experts with a focus on attention to detail.
Everything in One Place
We offer everything you need to deliver qual research, but with the flexibility of an independent consultant, selecting a bespoke combination of services to deliver your research objectives.
Freelance Moderators
We'll recommend a moderator for your specific project, considering the methodology, platform, and target audiences. Our moderators undergo continuous assessment to ensure high quality outputs at every touchpoint.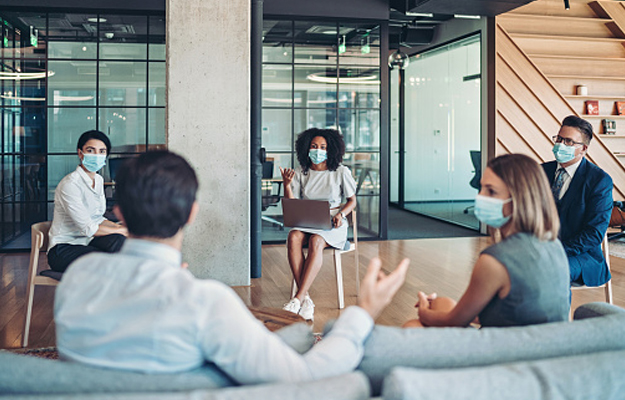 In-person Qual Research
We layer innovation and technology with industry knowledge, ensuring that automation delivers efficiency and speed of delivery. This is augmented with a consultative approach from industry experts with a focus on attention to detail. We recruit from the entire global M3 panel, meaning your projects benefit from representative opinions and minimal 'frequent flier' bias. We'll recommend one of our continuously assessed moderators based on your specific needs to ensure your research objectives are expertly delivered. Our in-house language services team are also on hand to advise on simultaneous translation as well as any other requirements.
In-depth interviews
Focus groups
Duos / dyad
Triads
Ethnographies
Remote Qual Research
When face to face qualitative research isn't appropriate or possible, remote solutions offer a breadth of opportunities and benefits. Recruitment is powered by our proprietary panel and underpinned by innovative approaches to scheduling, screening, and managing incentives. Remote qual research offers an excellent opportunity to hear from hard to reach groups and respondents from diverse geographies, with flexible scheduling, fast turnaround, and efficiency savings.
TDIs / WATIs
Online focus group
Online duo / dyad
Online triad
Bulletin board
Online community
Mobile ethnography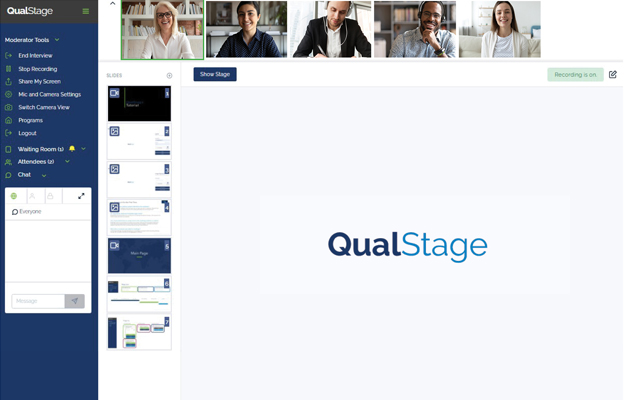 QualStage - Remote Qual Platform
Designed by a team of expert market research professionals with experience spanning operations, technology and compliance, our new QualStage platform supports remote qualitative TDI and WATI projects. Our user-centric design with intuitive controls and functionality alleviates common frustrations from moderators and respondents alike, with security designed specifically for end-pharma / client needs.
Charting Services
M3 Global Research's expert team of healthcare-focused analysts turn your market research results into visualised data, so you can focus on delivering more research, projects and insights. They'll work with you to design report templates in line with your analysis plan, incorporating your clients' logos and branding for seamless delivery.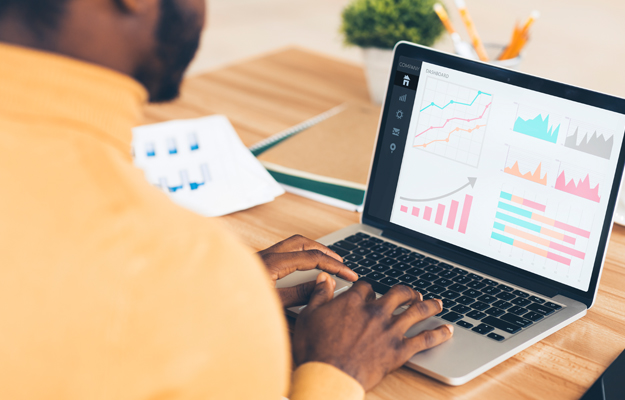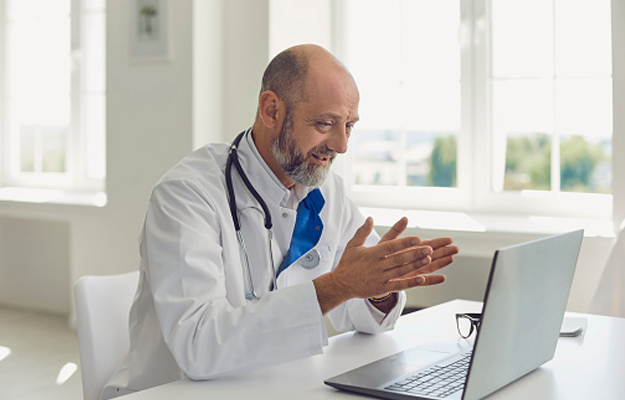 M3 Agile
M3 Agile is a high value, cost-effective approach to quick turnaround research, with results as quickly as 48 hours post launch. We deliver robust insights from both patient and physician respondents via online questionnaires, tele-depth interviews, or a combination of the two methodologies, in the US and EU5. M3 Agile has been developed with industry-leading compliance and adherence to ISO standards, and combines innovative self-service technology with traditional account management. Available for:
Qualitative research with physicians
Quantitative research with patients
Quantitative research with physicians
Case Study
Qual Simulated Usability
Working with a human factors research firm, M3 Global Research recruited US critical care nurses in New York City to participate in a simulated usability study. The goal of the research was to gain an understanding of critical care nurses' interactions and perceptions concerning IV infusion sets within the context of simulated tasks encompassing the preparation and administration of fluids and medications.
M3 enrolled 11 critical care nurses as study participants which involved a two-hour, individual, in-person study on IV infusion sets. During the study, the participants immersed themselves in scenarios, simulating the preparation and administration of fluids and medications from IV bags. The application of infusion pumps and the reliance on gravity for administration were examined.
The main challenges were working within tight timelines, and striving to meet a challenging target for in-person interactions which was further amplified by specific availability and scheduling constraints. Additionally, this project represented the inaugural collaboration with this specific client, imparting a sense of novelty.
Our commitment to delivering results within the timeline and budget was underscored by a multifaceted approach including:
Compliance Assurance: Strict compliance measures were upheld throughout the study to align with industry standards.
Transparent Reporting: Provided a comprehensive overview of project progression.
Local Knowledge Requirements: Acknowledging the significance of local nuances, we addressed specific requirements across diverse regions.
Strategic Sampling: Our sampling approach ensured that the selection of participants accurately represented the target demographic.
Speed of Recruitment: Leveraging our extensive network, we were able to assemble the desired respondent group.
Time in the Field: By managing fielding times and optimising efficiency we were able to achieve desired outcomes.
Over Delivery: Our commitment to excellence resulted in over-delivering on project goals.
The client's feedback was very positive, with a special mention of the team's terrific contributions. Our flexibility in adjusting quotas ensured that we could meet their requirements within the given time frame, showcasing our commitment to achieving results.
Details
Therapeutic Area:

Simulated-Use Usability Study

Respondents Recruited:

Critical Care Nurses

Methodology:

IDIs (In Person)

Country:

United States
Case Study
Qual-Quant Charting Services
Our client, a global healthcare consultancy, working on the behalf of one of the world's largest pharmaceutical manufacturers wanted to understand respondents' experiences of interacting with medical representatives, either in-person, or by telephone, in the two weeks prior to the interview. We recruited a sample of general practitioners / family medicine specialists, and neurologists, who had experience with prescribing for, and managing, patients with migraine, and the various migraine therapies available.
Given the external environment at the time of fielding this study (April 2021), interactions with the end-client's salesforce had been affected, as had HCPs' patient consultations. Our client also requested charting services, which required a creative approach to data processing given the qualitative methodology.
This dedicated coding team then shared the code book for approval, and coded all respondents' data ready for the research team The discussion guide was used to capture respondents' verbatim contributions which were then converted to data to match the Ascribe layout, and uploaded by specialist coders. This dedicated coding team then share the code book for approval, and then codes all respondents' data ready for the research team.
Once the code book and coding data was approved by the client, our DP analyst then prepared comprehensive data tables. The charting team then updated the previously approved template report with the data, including respondent verbatims where indicated.
Finally, the report was accentuated with carefully chosen images, infographics, highlighted text callouts, icons, and graphics to illustrate and amplify the study's findings.
This creative reporting approach, combining qualitative and quantitative solutions, ensured that the final deliverable, in PowerPoint, was engaging, digestible, and saved time for the clients' analysts. They were able to make deductions and recommendations based on data that had already been visualized, rather than spending time interpreting raw data or generic dashboards.
Details
Therapeutic Area:

Migraine

Respondents Recruited:

35

Respondent Types:

PCPs / Neurologists

Methodology:

Qualitative - TDIs

Country:

Canada

Type of Client:

Healthcare Consultancy
Case Study
Asian Clinical Trial Research
The M3 client's main objective was to support their pharma manufacturer's goal of reassessing and redefining their strategy surrounding clinical trial management. The purpose of the research was to understand patients' pain points when participating in clinical trials, with input from recent patient participants.
The first challenge M3 faced on this project was that the client wanted to take a unique approach to the interview setting, by conducting the interviews in or near the home of the patients and as close to the place of work of the healthcare professionals (HCPs) as possible. While clients often want ethnographies because of the context they provide, this research method is very difficult to conduct in Asia for cultural and privacy reasons.
Additionally, the client wanted to conduct the interviews in English, which is highly unusual in Asian markets, and especially challenging with Asian patients.
A third challenge was managing the complicated logistics required of the project: three countries, multiple cities, clients on the ground (managed remotely by M3), a simultaneous translator travelling with clients, and the organisation of client visas.
The final challenge on this project was the level of recruitment involved to secure such a large sample size across multiple audiences. Clinical trial investigators, research nurses, clinical trial patients, across three different therapy areas made recruitment challenging, especially given the scale associated with this project.
M3 facilitated an immersive client experience into the world of clinical trial participants in Asia, as well as presenting them with the opportunity to interview the medical professionals who ran those trials. Building upon its Asian-specific market access, knowledge, and experience, M3 was able to effectively advise the client on the best methodology and approaches to achieve their research goals.
M3's solution to many of the language and cultural challenges was to collaborate with a simultaneous translator in each market who accompanied the client to each interview. The translator facilitated the discussion, supported logistics and travel, and also recorded each engagement to ensure that M3 could then produce the English transcripts in a timely fashion.
The key to achieving the client's research goals was the exceptional level of communication between the M3 project management team and the client throughout the project. Regular calls, a face-to-face kick-off meeting, and a face-to-face debriefing ensured that key milestones and deliverables were all met to the client's satisfaction.
The client team flew to Asia with a confirmed strategy based on M3's local knowledge, and with the confidence that M3 had arranged a full schedule of interviews and would manage their time and experience effectively. M3 also ensured close communications with the simultaneous translators, who served as M3's day-to-day representatives on the ground in each country.
As a result of these efforts, M3 achieved:
China: 8 healthcare professional interviews + 8 patient interviews – all 90 minutes
Japan: 8 patient interviews – all 90 minutes
South Korea: 8 healthcare professional interviews + 8 patients interviews – all 90 minutes
Through a combination of best-in-class, global respondent access, superior local knowledge, exceptional project management, and a collaborative client, M3 Global Research delivered actionable insights on-time and within budget.
Details
Research Focus:

Clinical trials

Respondents:

Patients who had participated in a clinical trial, HCP principal investigators, Registered nurses who had worked in a clinical trial environment, Clinical trial coordinator

Methodology:

In-home / in-office ethnographic in-depth interviews

Countries:

Japan, China, South Korea

Specialties:

Oncology, Respiratory, Cardiovascular, renal and metabolism (emphasis on oncology)

Interviews Completed:

40
Case Study
Cutaneous T Cell Lymphoma (CTCL)
Working for a full-service market research company working with a clinical-stage biotechnology company focused on development of therapeutic antibodies for improvement in cancer treatment, M3 Global Research was seeking to secure "payers" to participate in the research.
In preparation for clinical trial designs, it was imperative to understand, from a payer perspective, the data that clinical trials need to demonstrate to satisfy pricing/reimbursement and market access requirements, as this information can subsequently inform the pharmaceutical company's trial designs, with a need to understand the payer assessments of treatment across relevant markets with appropriate stakeholders, specifically. The study was designed to determine the:
value proposition which most resonated with payers
specific aspects for improved outcomes by the therapy which are most valued by payers
monetary value associated with specific improved outcomes
An additional objective was to gain insight on the value of innovation derived from the product in each market. Specifically, to:
Derive the revenue-optimising price within each market by defining the price point relative to the access granted (and thus number of patients treated)
Determine the likely market access and funding pathways for the drug within each market given the ultra-rare orphan disease status
Assess the suitability of innovative access schemes or managed market entry agreements for the drug, given the potential for a 'high' price
Timing was critical for success of this project, with just under three weeks in field. Another potential challenge was tied to pre-interview coordination. In advance of the interview, all payers were required to participate in an online briefing with a physician KOL to familiarise themselves with the product and treatment path.
The biggest challenge for this research, however, was focused around the ability to secure the required stakeholders within commercial and governmental agencies to participate in this research.
M3 compiled an internal team of experts with intimate local knowledge of market access for each required market. The internal M3 team collaborated with the client with a detailed in-person kick-off session to outline all the details of the project from sampling to technology to ultimate objectives to the niche recruitment criteria. This face-to-face approach and coordination between M3 and the client aided in establishing best practices for the project, creating a risk mitigation strategy for any potential pitfalls.
The London-based M3 call centre, with local language recruiters, provided crucial assistance in working with the unique methodology. With each respondent completing an online briefing prior to their tele-depth interview, M3 Global Research carefully explained and detailed this methodology to the payers, which contributed to the success of the project.
In addition to working with our proprietary sample for payers, M3 Global Research utilised external sources to introduce additional respondents to the research beyond existing resources.
The internal M3 project lead provided daily feedback in addition to weekly calls with the client to track progress and pivot directions as requested by the client team.
While initially there was concern about the online briefings and how receptive the payers would be to this additional step, it was well-received by the payers and was a cornerstone to the success of the research. This step spared the client from wasting valuable interview time briefing the payer about the concept/offering that the treatment provides. From the payer's perspective, they felt well-informed and knowledgeable from the start of the interview, allowing them to be more confident in their responses and spend more time focusing on providing the insight tied to the research objectives.
Initial contact, followed by regular contact combined with a risk mitigation strategy, helped ensure a complete recruit. With expectations and requirements well-documented and a strategy in place, M3 was able to deliver a full recruitment within the constrained timeline.
The use of an M3 team knowledgeable in market access with local language capabilities and contacts also contributed to the completion of the recruit. Utilising M3's team to recruit the project and network beyond panel capabilities contributed to the successful outcome.
Details
Therapeutic Area:

Cutaneous T Cell Lymphoma (CTCL)

Stakeholders Recruited:

Payers

Methodology:

Qualitative – Tele-depth Interviews

Countries:

United Kingdom, France, Germany, Italy, Spain, United States