Quantitative Research at M3
Leveraging the world's largest ISO certified proprietary panel of triple-verified physicians, quantitative research projects at M3 are supported by industry-leading project management teams, and full coverage programming and data hosting. We layer innovation and technology with industry knowledge, applying dynamic profiling, personalised invitations, and fast incentive payments to ensure a highly responsive and engaged panel who understand the importance of healthcare research.
The M3 Difference
Panel
Our ISO-certified (ISO 20252:2019) proprietary provider panel of triple-verified healthcare professionals is the world's largest. We recruit from the entire global M3 panel, meaning your projects benefit from representative opinions and minimal 'frequent flier' bias.
Data Quality
We combine industry-leading technologies including Imperium's RelevantID, and Google's reCAPTCHA, with our own proprietary innovations, to ensure high participant quality
Dedicated Project Team
Our expert team of industry specialists keep your studies on track, on time, and to budget, leveraging their extensive market knowledge to drive the results you want.
Programming and Hosting
We offer full coverage programming and data processing. Our team of experts is dedicated to ensuring accessibility, flexibility, and quality at every stage.
Data Processing
We stack, weight, restructure, and deliver secure data exports directly to your inbox, or support you to handle your own data exports.
M3 Wallet
Fast incentive payment, offering multiple options that the respondent can manage themselves in their M3 Wallet, driving highly responsive and engaged panelists.
Technology and Expertise
We layer innovation and technology with industry knowledge, ensuring that automation delivers efficiency and speed of delivery. This is augmented with a consultative approach from industry experts with a focus on attention to detail.
DYNAMIC PROFILING
We securely profile each respondent to establish whether they will qualify for a study. This combines basic profile information with rich behavioural and self-declared data to pre-qualify effectively, minimising screen outs.
PERSONALISATION
Personalised invitations that match panellists' profiles and interests, ensuring high response rates.
Charting Services
M3 Global Research's expert team of healthcare-focused analysts turn your market research results into visualised data, so you can focus on delivering more research, projects and insights. They'll work with you to design report templates in line with your analysis plan, incorporating your clients' logos and branding for seamless delivery.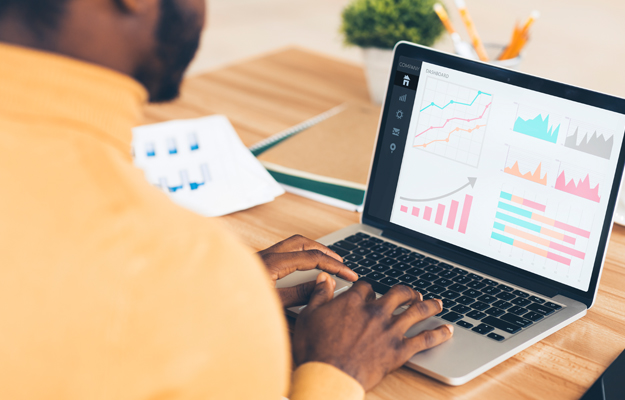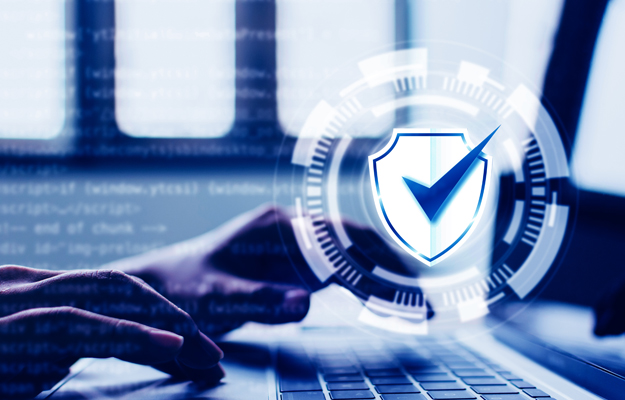 Fraud Prevention
M3 Global Research's commitment to high quality survey data is underpinned by multiple initiatives designed to eradicate respondent fraud, including deduplication of records, and manual verification of panel members' credentials. We combine industry-leading technologies including Imperium's RelevantID, and Google's reCAPTCHA, with our own proprietary innovations, to deliver best-in-class solutions to combat fraud.
Deduplication
Panel Member Verification
Fraud Control
Survey Data Quality
M3 Agile
M3 Agile is a high value, cost-effective approach to quick turnaround research, with results within 48 hours post-launch. We deliver robust insights from both patient and physician respondents via online questionnaires, tele-depth interviews, or a combination of the two methodologies, in the US and EU5. M3 Agile has been developed with industry-leading compliance and adherence to ISO standards, and combines innovative self-service technology with traditional account management. Available for:
Qualitative research with physicians
Quantitative research with patients
Quantitative research with physicians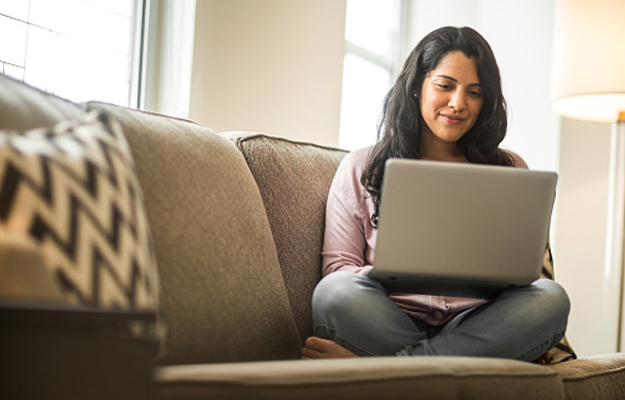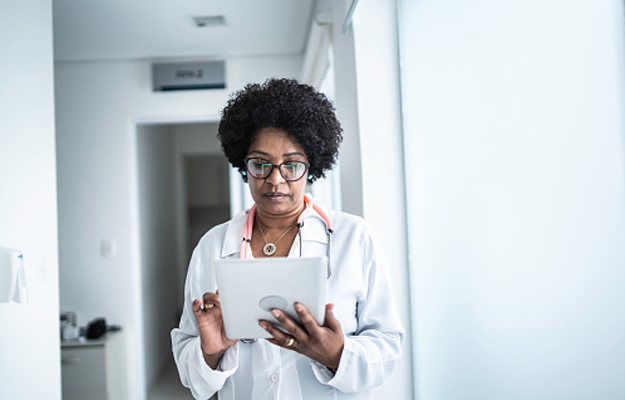 Participant Quality
M3 Global Research's commitment to providing the highest quality survey participants is underpinned by multiple initiatives designed to ensure that only the right people can access a survey, and highlight our commitment to eradicating respondent fraud and duplicate respondents.

We combine industry-leading technologies including Imperium's RelevantID, and Google's reCAPTCHA, with our own proprietary innovations, to deliver best-in-class solutions to address these concerns.
Programming & Data Processing
M3 Global Research offers full capabilities from design to analysis, we are dedicated to ensuring accessibility, flexibility, and end-to-end quality. Our team of industry experts leverage their healthcare research knowledge and past experience to make bespoke platform and reporting recommendations, and programmers in your time zone prioritise respondent experience through innovative survey design, to ensure high quality deliverables at every stage. Deliverables include:
Data
Tabulations
Quick data read
Coding
Charting and reporting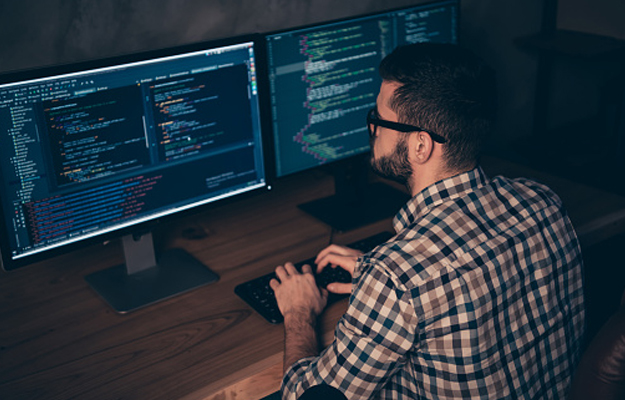 Case Study
Oncology: Rare Diseases
M3 Global Research was was commissioned to execute the fieldwork for this project by a market research agency. Their end client, a biotech company, wanted to understand the prevalence of certain treatments utilised by oncologists treating a rare, hereditary blood disorder. M3 Global Research was charged with surveying as many US and EU oncologists as possible. As in many rare disease areas, there was little information available on treatments, patients, and outcomes.
The study was designed to determine how many oncologists were treating patients with this rare condition, how many patients were seen, what was the age range, how many were new versus continuing patients, and whether advanced immunological procedures were employed at their institution to treat patients with the condition. A high number of respondents were required given the expected low incidence of oncologists treating patients with this rare medical condition.
One of the major challenges of this project was fieldwork needed to be completed within three weeks, in the month of December, and to be finished before physicians left for their holiday vacations.
The other challenge was that the project required the M3 team to recruit for a specialty with traditionally low response rates. Coupling that with the short timeline made this project uniquely challenging.
M3 assigned a team of expert project managers in the US and European M3 offices to focus on their respective markets. The internal M3 team collaborated with the client during a kick-off meeting to confirm the objectives and approach, determine the scope of the procedures to be covered, and reinforce the time constraints of the study. To supplement our proprietary panel of physicians, we leveraged external partners to recruit additional respondents to meet the requirements for this unique project.
The panel and recruitment teams used M3's access to AMA licensed physicians to invite targeted oncologists to join the panel and consider participating in the research. Advertisements were also placed with Multiview to ask oncologists treating appropriate patients to participate in the study. Oncologists completing only part of the short survey were followed up with to complete questions over the phone.
M3 Global Research project managers across all markets were in daily contact with each other, and with the panel team to track progress and adapt their approaches as necessary, as as requested by the client team. The project managers played a critical role in coordinating efforts across several pathways daily, to ensure there were no duplicated respondents, remaining mindful of the fast turnaround required.
This highly strategic approach across multiple markets meant that M3 was able to leverage considerable resources to deliver this project. Extensive local knowledge was essential in recruiting hard-to-reach respondents through multiple channels, and M3's international team of project managers were a key asset, with challenges managed on a real-time basis, without time zone complications.
Despite the challenges associated with the project, not least the limited universe size and traditionally low response rates, the M3 team delivered over 700 completes. A flexible approach to a well planned strategy was essential, especially given the tight deadlines and time of year.
Details
Therapeutic Area:

Oncological

Stakeholders Recruited:

Oncologists

Methodology:

Personal

Countries:

United States, United Kingdom, France, Spain, Germany, Italy
Case Study
Qual-Quant Charting Services
Our client, a global healthcare consultancy, working on the behalf of one of the world's largest pharmaceutical manufacturers wanted to understand respondents' experiences of interacting with medical representatives, either in-person, or by telephone, in the two weeks prior to the interview. We recruited a sample of general practitioners / family medicine specialists, and neurologists, who had experience with prescribing for, and managing, patients with migraine, and the various migraine therapies available.
Given the external environment at the time of fielding this study (April 2021), interactions with the end-client's salesforce had been affected, as had HCPs' patient consultations. Our client also requested charting services, which required a creative approach to data processing given the qualitative methodology.
This dedicated coding team then shared the code book for approval, and coded all respondents' data ready for the research team The discussion guide was used to capture respondents' verbatim contributions which were then converted to data to match the Ascribe layout, and uploaded by specialist coders. This dedicated coding team then share the code book for approval, and then codes all respondents' data ready for the research team.
Once the code book and coding data was approved by the client, our DP analyst then prepared comprehensive data tables. The charting team then updated the previously approved template report with the data, including respondent verbatims where indicated.
Finally, the report was accentuated with carefully chosen images, infographics, highlighted text callouts, icons, and graphics to illustrate and amplify the study's findings.
This creative reporting approach, combining qualitative and quantitative solutions, ensured that the final deliverable, in PowerPoint, was engaging, digestible, and saved time for the clients' analysts. They were able to make deductions and recommendations based on data that had already been visualized, rather than spending time interpreting raw data or generic dashboards.
Details
Therapeutic Area:

Migraine

Respondents Recruited:

35

Respondent Types:

PCPs / Neurologists

Methodology:

Qualitative - TDIs

Country:

Canada

Type of Client:

Healthcare Consultancy
Case Study
Real World: Chronic Lower Back Pain
Real world evidence studies assess actual patient outcomes by collecting data from routine clinical practice. The advantages of collecting the data under market research guidelines include larger sample sizes and expedited timelines compared to clinical research approaches.
Given the additional complexities of real world methodologies, delivery of target volumes of patient record forms (PRFs) and patient self-completion questionnaires can be challenging.
Patients are not compensated for the time it takes them to complete the paper surveys, and the administration involved in returning them can cause overheads at a practice level, for physicians and their staff. Care providers are required to identify appropriate patients and complete PRFs that match the patients filling in questionnaires. This involves review of patient records and can also be labour intensive, as not all are electronic or easily accessible.
Physician respondents are also relied upon to onboard the relevant patients and ensure they're fully briefed. Some also feel uncomfortable asking their patients to participate.
Using one fieldwork provider across multiple markets ensured that there were economies and efficiencies of scale and scope. And there was a single project team, it meant that the client only needed a single point for briefing, and the project team was able to able to take learnings from successful markets and apply them to other countries to ensure efficient delivery.
The scale of M3's proprietary panel ensures that respondents meet all the screening criteria and are less likely to be routinely participating in real world studies, which is key to guaranteeing robust data.
Another key point of differentiation of the M3 approach to real world is the level of care and attention given to the physician and patient recruitment and information packs. These are designed to educate and inform, ensuring that respondents are clear on the aims and objectives of the research and what's expected of them. They also serve to reassure that information collected is treated in accordance with M3's extremely rigorous privacy policy, and in line with the ISO 20252 certification. The workload overhead for physician participants is reflected in the compensation, with bonus payments available for high completion.
Working with M3 Global Research to deliver this real world project successfully resulted in extremely high client satisfaction. Patient record form and patient self-completion questionnaire return was exceptionally high, with over-delivery of targets for both.
Recruitment of physician respondents was 21.5% above the target, and delivery of PRFs and patient self-completion questionnaires was 120% and 117% of their respective targets. The client was delighted with the high quality data delivered by M3 along with the over-delivery of targets, and fieldwork that was completed ahead of schedule.
Details
Therapeutic Area:

Chronic lower back pain

Specialties:

General practitioners, orthopaedic surgeons, rheumatologists, pain specialists, anaesthetists

Respondents Recruited:

243

Patient Charts Completed:

2,865

Patient Self-completion Questionnaires Completed:

1,634

Methodology:

Real world: Patient record forms (PRFs) and patient self-completion questionnaires

Countries:

Germany, Italy, Spain, United Kingdom
Case Study
Large Scale Tracker
A global pharmaceutical company approached M3 Global Research to explore whether M3 could provide a fieldwork solution for all 31 markets of an established tracker covering 17 products. The client sought a new solution to the challenges currently affecting the project, which included compliance concerns, escalating costs and decreasing quota in multiple countries, and a need to reduce programme costs.
Fieldwork had previously been delivered by nine partners, including M3, which covered eight of the 31 markets. M3 would now work alongside the existing market research agency (MRA) to deliver the tracking programme across all markets, recruiting across eight disease areas, with three waves per year.
Due to the scale of the study, fieldwork providers had historically struggled to achieve committed quotas, which affected timelines and deliverables. This was particularly problematic for internal brand teams who relied on timely receipt of actionable data for their sales teams. Data from the tracker also needed to be entered into internal business intelligence (BI) tools to demonstrate return on investment, which had compounded delays in accessing data in the past.
The dedicated M3 project management team worked closely with all stakeholders during the transition and launch. This included careful liaising with the incumbent MRA to benefit from their experience of the programme and to ensure consistency for the client's affiliates.
Because speed of data delivery was of particular importance to the client, M3 worked with the client's IT and developer teams to import tracking data directly into the client's BI interface, Data Lake. This gave internal brand teams immediate access to multiple data sets and allowed them to accelerate decision making and strategic planning.
To address the client's compliance concerns, the M3 team worked closely with its in-house data protection experts to ensure that all consent and permissions obtained were GDPR-compliant, and adhered to local regulations on data collection and processing. By combining list matching with custom recruitment, M3 was able to field in all 31 countries, doubling the number of client customers recruited during the 2019 waves.
By working with M3 Global Research to deliver the tracker, the client saw a measurable increase in filled quotas and countries completing on time, at a savings of nine percent. The client gained an increase in both the volume and quality of their respondent data and derived more value from their existing MRA, who worked with them to translate the increased data into actionable benefits to their business and contributed observations and experience from previous waves of the tracker.
Overall, the brand teams received data from the tracker two-to-four weeks earlier, with some teams seeing a 50 percent increase in the amount of data they received in 2019 compared to 2018. This dramatic improvement in the volume and speed of data delivery, combined with the BI tool integration, meant brand teams were better informed and more confident in their forecasting and strategic business planning.
Details
Client:

Global pharmaceutical company

Audience:

8 disease areas, 17 products

Respondents Recruited:

6,265 per wave

Methodology:

Annual tracker; 3 waves per year

Countries:

31 countries including hard-to-reach markets
Case Study
Healthcare Workers' Confidence and Preferences for Diagnostic Assays For Sars-Cov-2
Working with The University of Birmingham's Institute of Immunology and Immunotherapy, this research study, the first to consider the perspective of end users on the characteristics and use of SARS-CoV-2 diagnostic tests, engaged 20,996 health care professionals (HCPs), in 29 countries, and 2,906 members of the general public, to understand their preferences in terms of test delivery, and their perceptions around usage of diagnostic tests. The findings have been accepted for publication in the peer reviewed journal 'Frontiers in Public Health'. The results of this research enabled a new phase of test development, resulting in the most sensitive (98%) global antibody home sampled test available.
The COVID-19 pandemic led to an urgent requirement for novel diagnostic tests that determined infection with SARS-CoV-2 and the development of an immune response against it. Diagnostic assays are critical in the acute diagnosis of disease, the identification of patients that can be recruited into clinical trials, the definition of national and international statistics on cases and fatalities, and influence public health measures designed to contain the virus. The perspective of end users on the characteristics and use of these assays had not been previously considered. Given the importance of the research to the COVID-19 effort, all research services and fieldwork were provided pro bono to the sponsor.
In April 2020 M3 Global Research was approached by the University of Birmingham's Institute of Immunology and Immunotherapy about the potential for conducting large scale research into stakeholder perspectives on antigen and antibody assays. The laboratory team wanted to hear from healthcare professionals and the general public, in both the developed and developing world, and due to the external environment and the fast-changing nature of the pandemic, needed to get insights quickly. The survey was designed to collect data on health care professionals' self-reported confidence in using antigen and antibody diagnostic tests, their opinions on the importance of these tests, and when during the disease course these tests would be most accurate, preferred sampling fluid and test characteristics, their confidence in currently available diagnostic assays, and finally the impact of positive testing on six domains of their professional and personal lives.
A key consideration was concern around the ethics of asking frontline healthcare workers to participate in market research at a time of sustained professional pressure. Primary market research had been undertaken separately to survey 31,384 HCPs globally about their willingness to participate in market research, with a positive response rate for online quant at over 96%. This confidence, combined with a lack of incentive, and a clear introduction which explained the sponsor's ambitions in terms of their contribution to the COVID-19 effort, satisfied both teams that appropriate measures had been taken.
An additional consideration was the speed of turnaround needed to ensure that large scale actionable insights were available at the earliest opportunity. These requirements needed to be factored into the research design.
Following discussion with the research sponsor and understanding their research aims and objectives, M3 recommended that the research take the form of an online quantitative survey due to the volume of data, and the need for rapid results. As there was no incentive offered to respondents, the length of interview (LOI) needed to be carefully balanced with delivering on all research objectives. M3 designed the questionnaire for review by the sponsor and assembled a team of experts to deliver the research, including:
Translation and language services to coordinate translations so respondents could participate in their native language to ensure full comprehension and engagement
A senior project manager to ensure recruitment and fieldwork were delivered in a timely manner and to coordinate all stakeholders from design, to soft launch, and full launch
Sampling experts to ensure a robust, representative sample and coverage across:
Both high income countries (21) and lower-middle income countries (8)
Primary and secondary care specialties
Global procurement who engaged global partner panels with comprehensive coverage in target markets
Quantitative programming experts to programme the survey and deliver specified cross-tabs including breakdowns by:
Primary and secondary care
Geographical location
Patient co-morbidities
Fieldwork in English language launched within four days of receiving the brief, followed by translations. Reporting on the physician results began while the patient fieldwork launched, with initial results and analysis provided to the University of Birmingham team within one week of their initial brief, which allowed them to start shaping their thinking on test development. Final raw data and a summary report of results and findings were supplied to the team for their own analysis.
COVID-19 presented an urgent need for novel diagnostic assays to establish the presence of, and exposure to, the virus. Understanding perceptions and confidence in testing, on a large, global scale, enabled a new phase of test development that incorporated the opinions of both healthcare professionals and patients. The result was the development of highly sensitive 'finger prick' blood tests that detected antibodies even in mildly symptomatic cases of COVID-19. The impact of testing also informs broader benefits to the economy and safer relaxation of lockdown restrictions.
Fast delivery of the fieldwork (7 days in field) and analysis of the results meant that the team at the University of Birmingham could produce antibody tests secure in the knowledge that they met physician and patient preferences. A paper "Health care workers' confidence and preferences for diagnostic assays for SARS-CoV-2: a global study" co-authored by both teams, discussed the findings of this transformational research, and was submitted to the peer reviewed journal 'Frontiers in Public Health', with the manuscript accepted for publication in January 2021.
Details
Therapeutic Area:

Multiple

Respondents Recruited:

23,902

Methodology:

Online Quantitative

Countries:

29