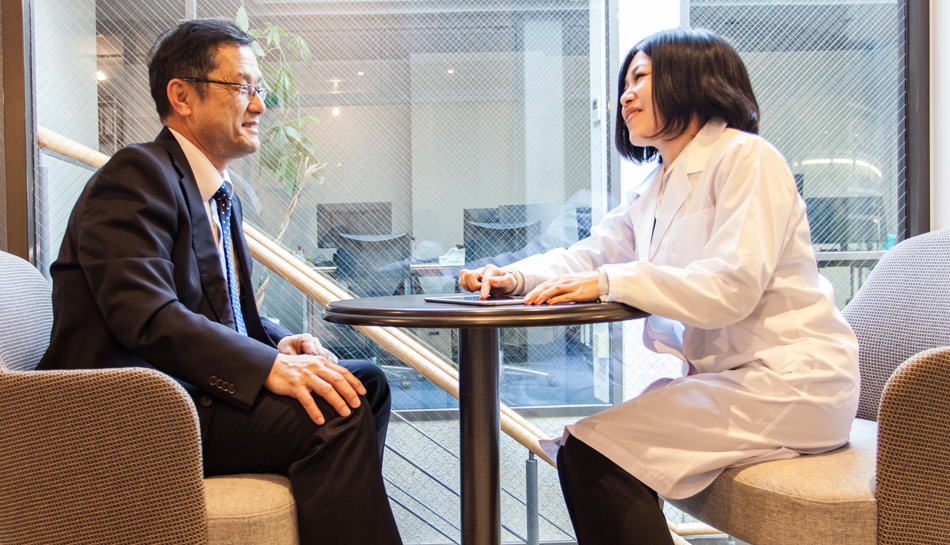 Carrying out effective qualitative research in Japan requires a sound understanding of its social norms.
In general, debate and aggressive opinions are discouraged. In Japan, there is a saying, 'read the air' which is similar to the English 'read the room', as a skilled moderator who can speak the local language and appreciate Japanese culture is essential to encouraging respondents to share their opinions openly and independently.
Here are four tips for leading successful interviews from our APAC market expert, Demi Liu.
Prioritise individual interviews to avoid bias

Perception of universities and education is very important in Japan, meaning that in a focus group the responses of the HCP who graduated from the "best" university will influence other respondents, so 1:1 interviews are a better option. Japanese physicians are also more comfortable sharing their opinions in individual interviews.

Allow respondents to use their native language

Sometimes clients require interviews to be conducted in English. We don't recommend this due to a lack of physicians fluent in English.

Schedule interviews outside Japan working hours

Doctors generally work in a shared space and tend to attend interviews outside working hours. Hospital doctors and nurses are extremely busy during working hours, which span from early morning until late evening – sometimes overnight. On weekdays, the best time to schedule interviews would be after 7pm. 60-minute interviews are preferred. When you're planning qual sessions, this means you can fit in a maximum of one to two interviews on weekday evenings (finishing 10pm JST and allowing for breaks).

Do not cancel interviews at short notice

It is important to understand why it is so difficult to reschedule or cancel interviews in Japan, and why it should be avoided as much as possible. Doctors can feel disrespected if their interviews are cancelled at short notice, and so to mitigate against this we still pay full honoraria to respondents, so they're not put off attending in future. As a result, you may see the M3 Japan team double check that they are approved to book candidates in the middle of the projects. In addition, the importance of keeping interview schedules cannot be overstated. Short-notice interview cancellations and lateness are considered to be extremely disrespectful in Japanese business culture.
Are you interested in conducting quantitative or qualitative studies in Japan? Download our guide Healthcare Market Research in Japan and get access to multiple insights from our APAC market expert Demi Liu.